Anubhuti is formed and self-led by women, who have dealt with caste, class, gender, language and ethnicity based discrimination. We have come together to ensure that these experiences are used positively for change.
---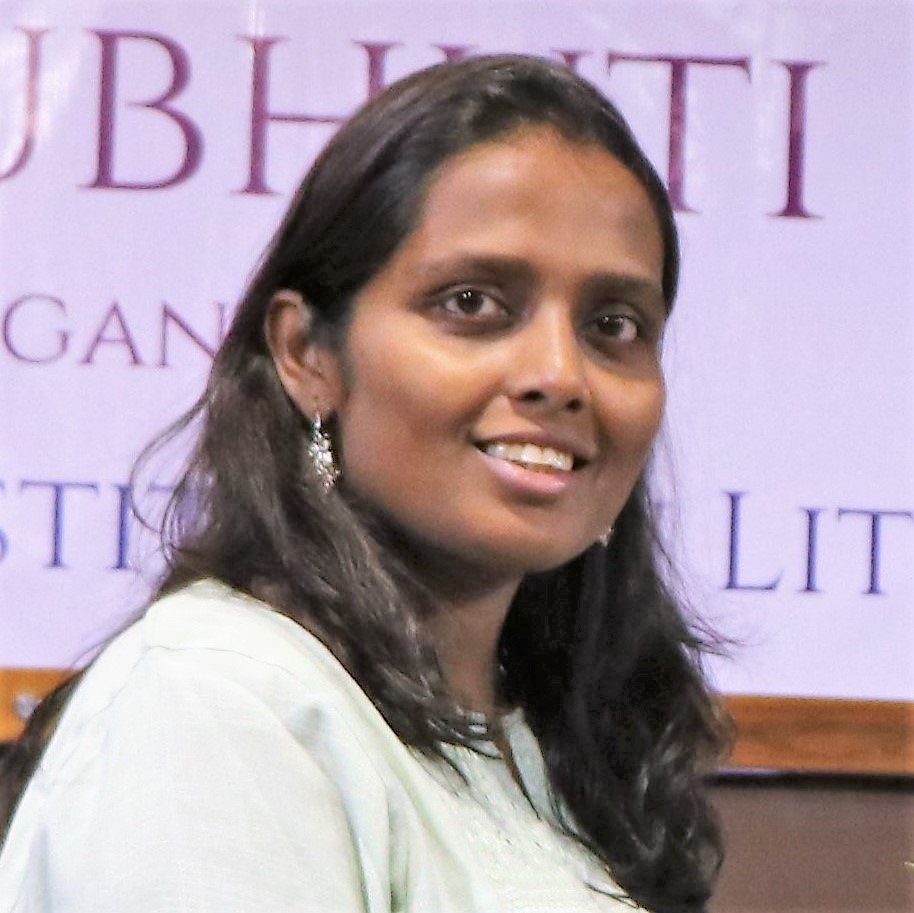 Deepa's 18 years of work in the social development sector forms the base of Anubhuti. Having started working with girls and women when she was merely 14 herself, she has worked extensively with youth, women, communities, NGOs, colleges, as well as local and state governments on issues of gender, health, rights, leadership, mentoring, community development, sanitation, etc. across Maharashtra. Campaigns she helped form have reached national and international stages. She is a core team member of the Right to Pee campaign.
As a fellow of the Collective Impact Partnership and a Goalkeeper Youth Action Accelerator , her initiatives for preventing workplace sexual harassment and for youth mental health are recognized internationally. She is the Grand Prize winner in UC Berkeley's Tell Her Story contest 2018 and was a finalist in the CII Foundation's Women Exemplar Award 2018. With a Masters in Social Work, she works as trainer and counsellor with the most vulnerable communities, as well as with government officials and corporates. She is a published author, poet and a member on ICC committees. In Anubhuti team, Deepa handles visioning, project designing, trainings, module-making, networking and advocacy.
---
Since last 12 years, Amrita has worked with adolescents and youth such as in Malwani (Asia's second largest slum), semi-rural villages in Thane District and in shelter-homes. She has a Masters in Social Work from TISS Mumbai, and has published booklets on girls' experiences of menstruation, girl activists in history and on Understanding Gender. She was selected as a Youth Scholar to the Women Deliver 2016 Conference. In the team, she takes care of administration and fundraising.
---