Youth Leadership
Building Knowledge and Strategies of young people so they can access and protect their fundamental rights.
This program aims to reach out to young people across sectors – such as directly in communities, schools, colleges, NGOs, youth groups, yuva mandals, political parties, etc. This program intends to help them develop their expressions, gain an awareness of critical lenses such as of gender, rights and justice, and develop strategies to become rights-bearing and responsible members of society.
The primary focus is development of girls and young women, who are the most excluded from leadership and democratic processes. This is done through trainings with youth on body literacy, sexuality, accessing rights & resources such as education & health, expression, democratic participation and leadership – with strong focus on gender equity. The following projects are running currently under this program:
Community Youth Center
A youth center has been established in semi-rural community of Kolegaon, Thane District, where young women and men learn critical life skills, gain awareness of rights & resources and engage with their community members towards the goal of accessing their own and their community's rights.
Raahi
Raahi is a youth network of socially aware and responsible youth from CST in Mumbai to Dombivali in Thane District and Khopoli in Raigad District, who have come together to create a common platform to meet, debate and act on youth concerns. Raahi currently consists of 20 core members. Existing members have taken lead in campaigns for equal sexual rights of women, and for promoting constitutional values. They are also taking up interventions in their families and local areas on issues of access to rights and resources.
Stakeholder Sensitisation
Developing sensitivity of stakeholders so that they contribute to a supportive environment for youth and their rights.
This program aims to reach out to actors such as families, peers, leaders, govt. and non-govt. service providers, who have a stake in youth development and whose support is essential for effecting social change. The program plans to build their legal awareness of rights, gain critical lenses such as of gender and justice, and strengthen their engagement with people so as to be sensitive and effective.
The primary focus is for women and girls in these stakeholder groups to gain awareness, and realise their role in creating systems that are more supportive of people's rights. Activities are currently running with the following groups under this program:
Government stakeholders
Training teachers, health workers, police, sanitation workers, public administration officials, elected representatives on understanding their own & people's rights, and their responsibility in upholding these rights.
Corporate and NGO workers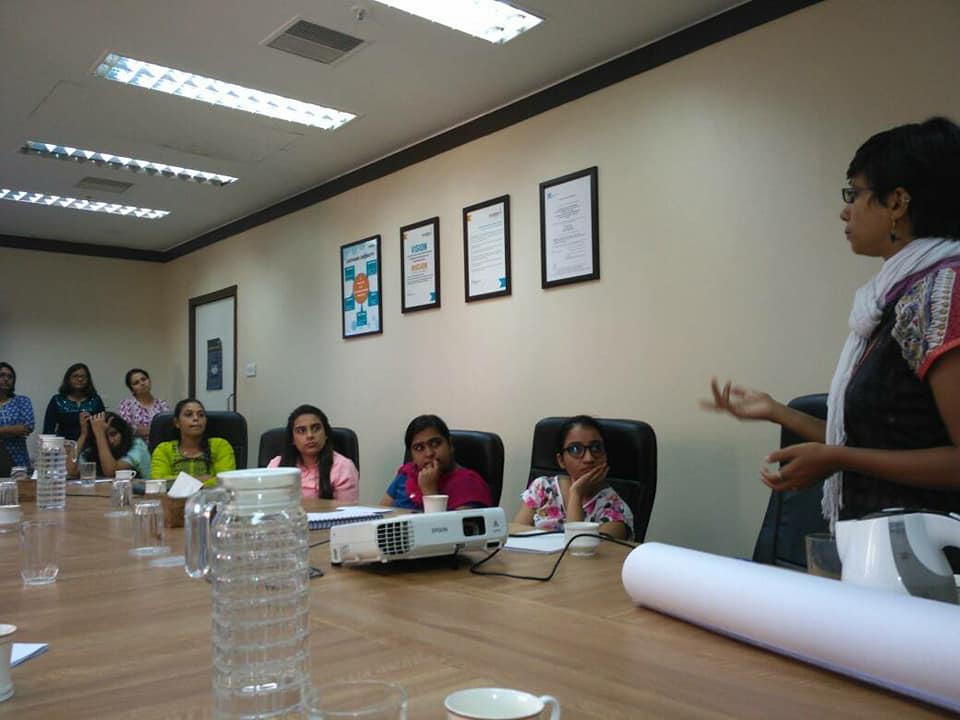 Training on legal rights in the workplace and home, skills like presentation, communication & teamwork, understanding gender equality, group bonding, leadership, social responsibility.
Awareness & Advocacy
Advocating systemic, attitudinal and policy changes that promote equity, justice and rights.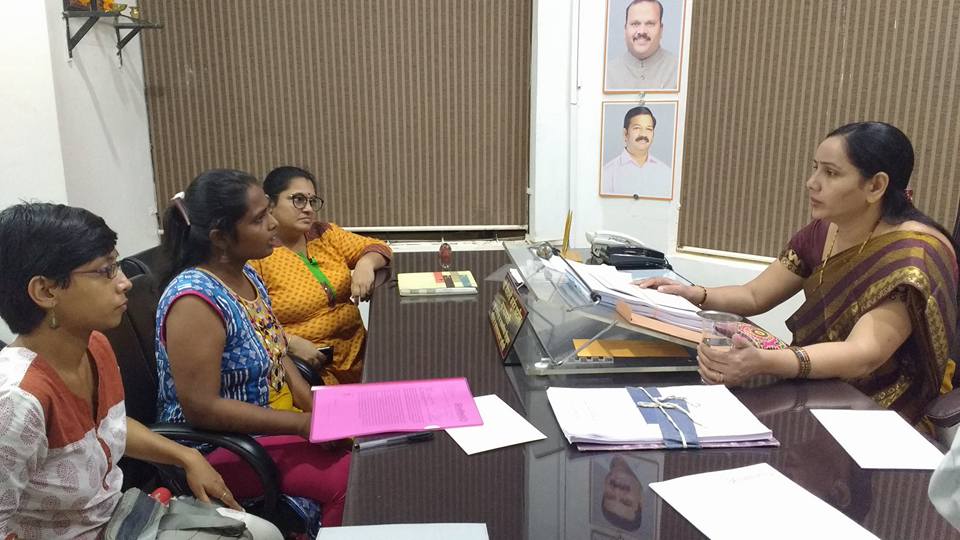 With this program, we advocate with communities, activists, NGOs, networks, government agencies and policy-makers so as to bring about fundamental changes in ideologies, attitudes, behaviour, traditions, laws and policies so that they are not discriminatory, patriarchal or oppressive.
The primary focus is for girls, women and other young people that we work with to design and lead these awareness and advocacy initiatives with various stakeholders. This is done through:
Public meetings, film screenings, street play performances, song performances, presentations, etc.
Advocacy activities such as running campaigns, joining and building networks, letter-writing/petitioning/legal recourse, drafting laws/policies/plans
Research, surveys, and audits to study and generate data about overlooked issues
Organisation and participation in seminars & conferences
Creation of resources such as books, films, posters, games and training modules
Campaigns currently running under this program are:
Sharir Sanvaad Abhiyan
This campaign's ultimate goal is ensuring sexual equity, dignity and rights for all. The campaign's current objective is upholding women's rights to sexuality, sexual health and body dignity. It is working at various levels – making women, men and youth aware of their and others' sexual health & rights; sensitising stakeholders like health workers, corporators, etc. about their responsibility in providing dignified sexual & reproductive health services; interviewing doctors, nurses, and women as part of a research on side-effects of invasive contraceptive methods overwhelmingly used on female bodies. 400 people across Mumbai and Kalyan-Dombivali have joined the campaign, as a result of which the Mumbai regional Family Welfare Department took notice of the campaign's demands recently by calling us for a meeting.
Hum Savidhanvaadi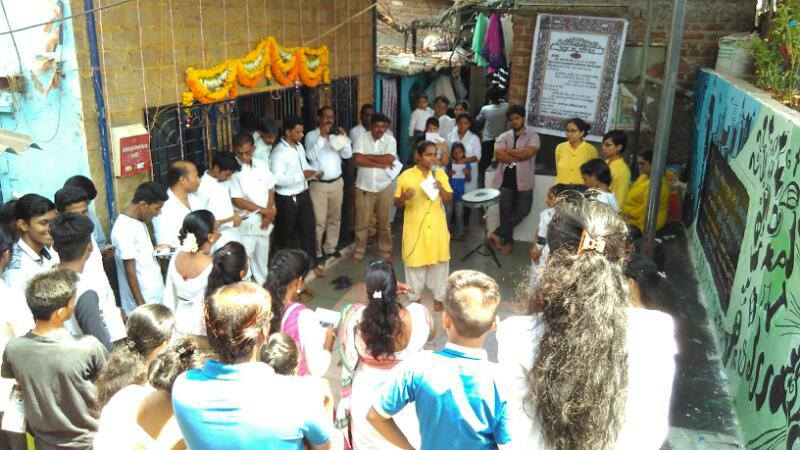 This is a campaign to promote the understanding of constitutional values, as a unifying and democratic response to current divisive ideologies such as caste-ism, gender discrimination, language-based discrimination, etc. More than 1500 people have been reached through this campaign in Mumbai and Thane Districts.